PROJECT TITLE: Source and fate of ciguatera fish poisoning-toxins and its implication on coral reef ecosystem health and seafood safety
Acronym:
Scope: Regional
Type: Research and Capacity building
Timeframe: March 2018 to February 2020
Principal Investigator: Dr. Po Teen Lim
Address: Bachok Marine Research Station, Institute of Ocean and Earth Sciences, University of Malaya, 16310 Bachok, Kelantan, Malaysia
Tel/Fax: +60 97785001/ 5006
E-mail: This email address is being protected from spambots. You need JavaScript enabled to view it.; https://umexpert.um.edu.my/cpleaw
Home page URL: http://www.harmfulalgae.info, https://umexpert.um.edu.my/ptlim
Other key persons:
Dr. Chui Pin Leaw, Bachok Marine Research Station, Institute of Ocean and Earth Sciences, University of Malaya, 16310 Bachok, Kelantan, Malaysia; https://umexpert.um.edu.my/cpleaw; This email address is being protected from spambots. You need JavaScript enabled to view it.
Dr. Hai Feng Gu, Third Institute of Oceanography, State Oceanic Admistration (SOA), Xiamen, 261005, China; http://www.tio.org.cn; This email address is being protected from spambots. You need JavaScript enabled to view it.
Objectives: Harmful algal blooms in benthic system (BHABs) have been increased rapidly under the backgrounds of global climate changes and human activities. The detrimental effects of BHABs on marine coral ecosystems and human health make it one of the research priorities in HAB science nowadays. Toxins produced by some species of Gambierdiscusare associated with a seafood illness - Ciguatera Fish Poisoning (CFP). From scientific perspective, the following key questions need to be answered: What are the biodiversity/distribution patterns of BHABs in space and time? What is the status of BHABs threat to coral ecosystems? How BHABs respond to the environmental changes? What are the possible relationships with the seasonal benthic community composition? What is the best suited of detection technologies that can be developed to support monitoring of BHAB and their toxins? This study intends to study the BHAB species assemblages at spatial and temporal scales and identify mechanisms underlying the community dynamics and their interactions with the coral reef ecosystems. A dataset on the biodiversity and toxicity of BHAB species, along with environmental parameters and health status of coral ecosystems, will be established for the investigated areas based on regular, systematic field-based surveys. By measuring the environmental variability and determining threshold levels of BHAB-related phycotoxins for developmental and behavioural endpoints of fishes, a holistic assessment of the ecological health risks that BHABs posed to coral ecosystems can be conducted. A monitoring framework could be developed for allowing a sustainable use of goods and services provided by the coral ecosystems. It is foresee that the outcomes of this study will be substantial in providing a reference towards an internationally research in BHABs.
Some activities:
* Training workshop "Applying analytical method for detecting ciguatoxin in fish". Organized by IOC WESTPAC Toxic Marine Organisms (WESTPAC-TMO) at Institute of Oceanography, Nha Trang from 5-9 April 2018. Responsible: Dr Leaw.
* Workshop on sampling methods, microscopic and molecular techniques of HAB species organized in Malaysia (8-14 July 2018) with financial support from the Southeast Asia Fisheries Development Center (SEAFDEC)-Marine Fisheries Research Department (MFRD), in collaboration with IOC-WESTPAC HAB Program. The workshop includes lectures and hand-on training for research and monitoring staffs from fisheries agencies in Southeast Asian countries.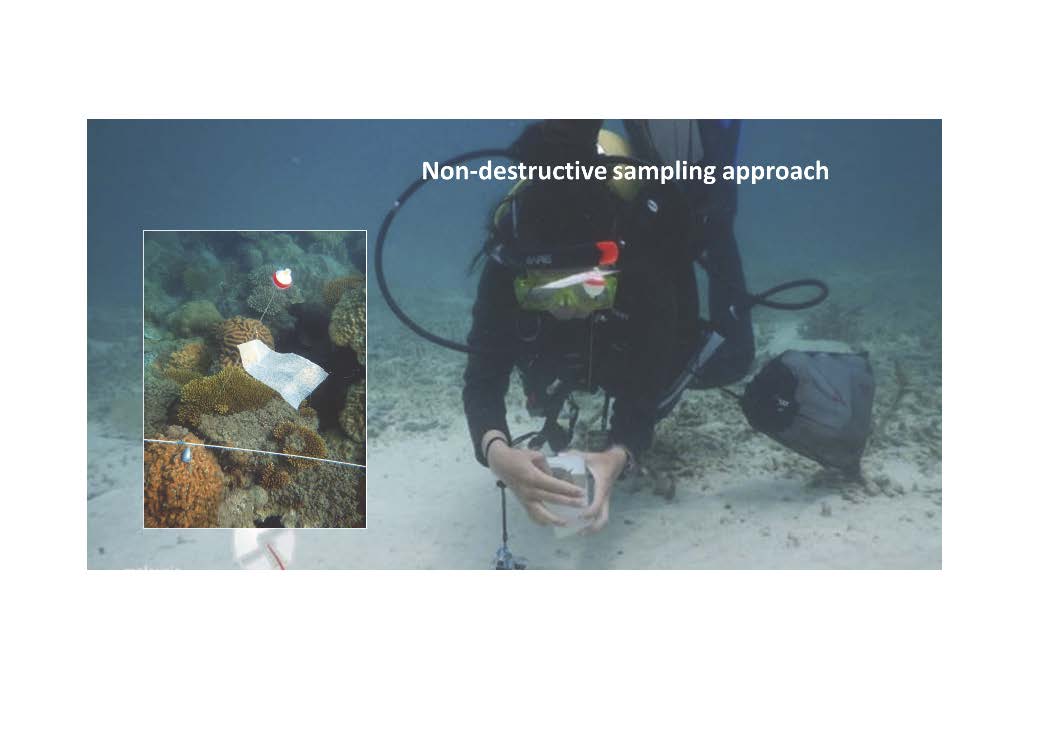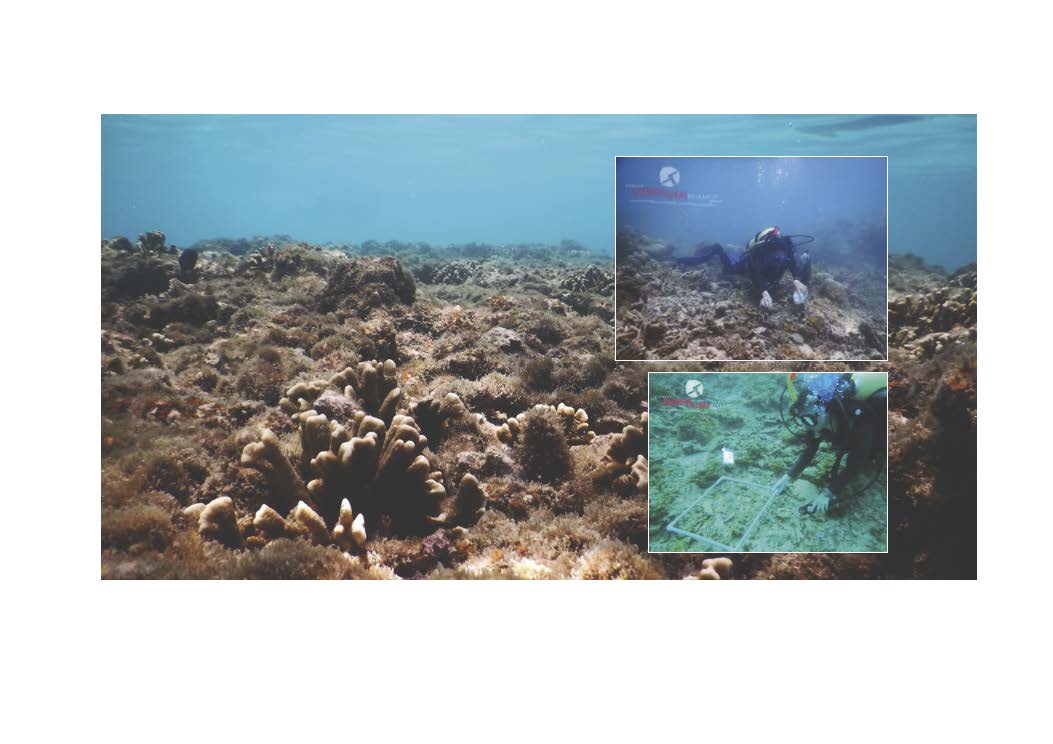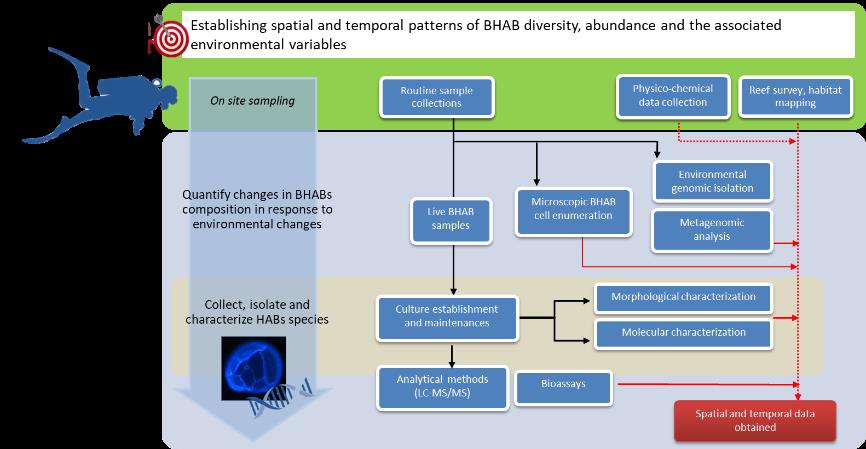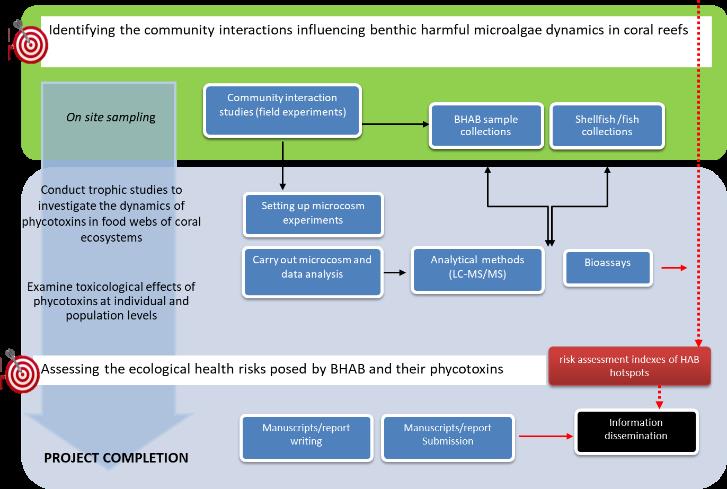 Implementation progress (Dec 2020): The project funded by Malaysia MOSTI International Collaborative Fund (ICF) has been successfully completed. The report produced at the end of the project is available here(part1 and part2). Accomplishments of the project include:
-improved artificial substrate method for benthic harmful algal blooms (BHAB) research, Coralnet (https://coralnet.ucsd.edu/) was adopted for BHAB microhabitat characterization,
-new evidence on the increase of ciguatera fish poisoning (CFP) risk at degraded reefs,
-confirmation of CFP case and vector fish,
-several BHAB workshops and training courses
-insights on the functional role of benthic microhabitat characteristics and its environmental variability in driving the community dynamics in the fringing reef of Perhentian Islands, Malaysia ( The study highlights the microhabitat heterogeneity as a key factor governing the benthic harmful dinoflagellate assemblages and may account for much of the observed variability in dominant taxa, the variability in the BHAB outbreaks and the potential in identifying BHAB-related toxin transfer pathways and the key vectors in the food webs. It also seems evident that disturbances of the bottom substrates, particularly coral reef degradation will markedly influence the BHAB assemblages. The approach and datasets of this study could serve as a fundamental basis of consideration in BHAB monitoring and management strategies in potential Ciguatera poisoning-prone areas.
Some relevant publications:
Lee L.K., Lim, Z.F., Gu, H., Chan, L.L., Litaker, R.W., Tester, P.A., Leaw, C.P., Lim, P.T. (2020) Effects of substratum and depth on benthic harmful dinoflagellate assemblages. Scientific Reports 10:11251
Yñiguez, A., Lim, P.T., Leaw, C.P., Jipanin, S. J., Iwataki, M., Benico, G., Azanza, R.V. (2020) Over 30 years of HABs in the Philippines and Malaysia: What have we learned? Harmful Algae DOI:10.1016/j.hal.2020.101776
Mustapa, N.I., Yong, H.L., Lee, L.K., Lim, Z.F., Lim, H.C., Teng, S.T., Gu, H., Leaw, C.P., Lim, P.T. (2019) Growth and epiphytic behaviour of three Gambierdiscus (Dinophyceae) associated with macroalgal substrates. Harmful Algae. 89: 101671.
Lim, Z.F., Luo, Z., Lee, L.K., Hii, K.S., Teng, S.T., Chan, L.L., Chomerat, N., Krock, B., Gu, H., Lim, P.T., Leaw, C.P. (2019) Taxonomy and toxicity of Prorocentrum from Perhentian Islands (Malaysia), with a description of a non-toxigenic species Prorocentrum malayense sp. nov. (Dinophyceae). Harmful Algae 83: 95-108
Lee, H.G., Leaw, C.P., Lim, P.T., Jipanin, S. (2019) Ciguatera Fish Poisoning: First Reported Case in Sabah, Malaysia. Medical Journal of Malaysia. 74: 333-334.
Luo, Z., Lim, Z.F., Mertens, K.N., Krock, B., Teng, S.T., Tan, T.H., Leaw, C.P., Lim, P.T., Gu, H. (2019) Attribution of Ceratocorys, Pentaplacodinium and Protoceratium to the Ceratocoryaceae (Dinophyceae), with descriptions of non-toxic Ceratocorys malayensis sp. nov. and Pentaplacodinium usupianum sp. nov. Phycologia 59: 6-23.
Yong, H.L., Mustapa, N.I., Lee, L.K., Lim, Z.F., Tan, T.H., Usup, G., Gu, H., Litaker, R.W., Tester, P.A., Lim, P.T., Leaw, C.P. (2018) Habitat complexity affects benthic harmful dinoflagellate assemblages in the fringing reef of Rawa Island, Malaysia. Harmful Algae 78: 56-68.